The Essence of Live Betting on Sports
I personally dislike the word 'revolution'. Yes, I know that sounds irrational, but the way it is overused on so many levels has kind of emptied its meaning. Still, I have no choice but to use it in this prelude. Simply because it was exactly revolution that the introduction of live betting was for the bookmaking industry. In-play consoles dramatically changed the whole perception of sports betting. In the past, your involvement was done and dusted right after you put your stake at the retail shop. All you could do was lean back and hope for the best. As already mentioned, betting on events live gives you something extra.
At any in-play console, you can choose from a wide variety of bets, right up to the closing stages of any featured event. Live streaming is also present on virtually every reputable betting site. It is amazing how fast live sports betting and streaming are developing these days. Some years ago it seemed unthinkable to place a bet on a football game at half time, let alone to watch it on your mobile phone! Nowadays, all that is possible and online bookmakers work hard to improve live sports betting in any aspect. We've made it our goal to pinpoint the biggest benefits you may enjoy by betting live and have also ranked the best bookies that match the criteria.
Live Betting Advantages:
More excitement
Watch and Bet
Constantly drifting odds
Toe to Toe - In-play and Pre-match Betting Compared
Still, how can you be sure that betting live will grant you big profits rather than empty your pockets? Well, that greatly depends on your betting patterns and predictions quality. All we can do is analyse the provided options and compare them with these of traditional Pre-Match betting.
The first thing that pops into my mind is safer bets. You are always more likely to get them when you bet live. I mean, you surely won't bet on a team which are 2-0 down after just 15 minutes' play, with their captain being sent off. It's madness! Probably the best thing about live betting is that you can place your bets after you see the tendency of a certain event. Thus your options are unlimited. You can go on and pile on your potential winnings, or wisely use the odds movement, so any outcome will result in you getting a return.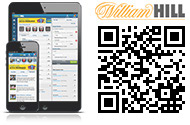 Another convenience is the fact that the best live betting consoles are all featured on the mobile sportsbook versions. Using the apps, you will be able to bet live on the event, regardless if you cheer at the arena, at home, or at the local pub. Actually, you no longer need a TV to watch sports. In-play betting is often partnered with Live broadcasting. Both Audio and Video coverage is provided, but we will come back to that later. Live sports betting is good for you, in case you regularly trust your gut when placing a bet. Surprising turnarounds and last-minute comebacks have always played their part in any sport. The odds drift constantly and often become very attractive. Therefore, if you back a team in a losing position to win and they actually succeed in it, your account balance may enjoy a serious boost.
Pre-match betting also has something to offer. Logically, the selection of markets is bigger prior to the event. Beside the betting options you won't find live, the odds for favourites in many cases are higher than when you bet before the game starts. Of course, that is not set in stone and depends on many factors.
We can conclude that live betting gives you flexibility and additional options. Yet, pre-match betting should not be overlooked. The thing you want to do is find the right balance and develop your own betting style. Only then, you will be sure about your profitable sports betting experience.
But Where? The Best Live Betting Consoles Assessed
Okay, we've described the nature of live betting and agreed that it is pivotal for any successful punter. So far, so good. The next step is to put this knowledge into practice. To do so, we need a trusted bookmaker with a quality product. It's hard to say whether the abundance of betting sites helps us or not. However, we've managed to mark the very best in-play consoles available for the UK out of the bunch. The criteria we used are simple and clear. Each of the featured developments is easy to operate with and is ran by a highly regarded bookmaker.
• Top Live Console
• Mobile App
The live betting section of Bet365 is the best one available, by a mile. The console is so good, it can make any other betting sites go 'green' with envy. Actually, green is the base colour of the website, so competitors may match Bet365, at least in that department. All jokes aside, their in-play betting service really knocks spots off other betting sites. You can organize your own live console in Multi view mode. The Quick Bet feature is really useful and helps you rapidly place bets of set value on all featured items on the live console. Live broadcasting and action graphics also contribute to the stellar reputation of Bet365 In-play.
Betfair - It may not be of the same great quality, but Betfair Live betting product is also one to be considered. The London bookmaker is known for their groundbreaking practices, and rightly so. Along with their heavy football and horse racing coverage, the 50% Cash Out bonus also grabs your attention right away. You will get it when you lock in profits for the first time.
Ladbrokes - The Bronze in our in-play betting 'competition' goes to Ladbrokes. They may not have some fancy promotions or features, but still make our Top 3. Impeccable sports selection and live streaming for popular sports prove to be enough. Combine that with their mesmerizing reputation as the best UK bookie and you will no longer wonder why we rate their development so highly.
Audio/Video Coverage Explained

Betting on sports live is always associated with live broadcasting of the events. Most of the best betting sites provide it. Some of them require your account to be funded, in order for you to access the stream. Others require a bet to be placed, so you can watch the event. Conditions vary, so feel free to check them. Live coverage of events comes in audio form, too. Special In-play radio stations, dog and horse racing coverage... the list is endless when it comes to the bookmakers' ways to please you.
It's fair to say that, considering the present information, you will be able to make a reasonable pick. Our top choice is clear. The thing is, you will have to make your decision based on your personal preferences. After all, it is your money that will be staked. So, make sure you choose a trusted bookie, where to bet responsibly and win big.
Join the UK giant Ladbrokes now and start betting! Newcomers get £50 free bet!